The KPAC Blog features classical music news, reviews, and analysis from South Texas and around the world. To listen to KPAC 88.3 FM, simply open the player in the gray ribbon at the top of this page and choose KPAC: Classical Music.
How You Can Best Get A Handel On The Season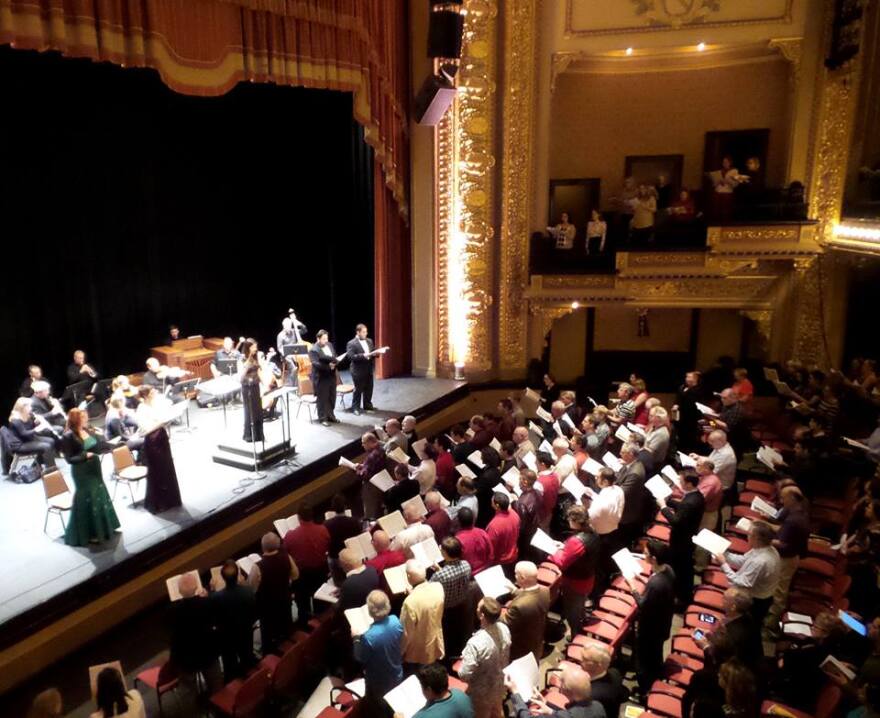 A holiday event is happening downtown on Saturday night, and the people putting it on are looking for your help. It's called the Handel's Messiah Community Sing Along.
"It's a mixture of our choir interspersed with other church choir members and individuals and students, and tourists that happen to be in town" says Jennifer Seighman, of the San Antonio Choral Society. "And last year we had nearly 500 singers. So it was amazing to have 500 strangers come together and just put something together like that that was just really thrilling and a quite a blast to be part of."
You may be thinking "that sounds like fun, but I wouldn't know how to sing Messiah!" Well, they've got a nice little workaround for that.
"If you have your own Messiah score feel free to bring that. Or we also have some Messiah scores available in the lobby that can be rented for $5."
Note to reader: You probably won't ever have a better chance to sound like you can really sing, other than singing with 500 people who actually can.
"You will be all set; all you need is to come" Seighman said.
She also is encouraging you to bring non-perishable foods and they'll be donated to the Food Bank. Messiah itself actually has a several hundred year-old link to that kind of effort.
"This has been a part of Messiah history as far back as 1750 they would have charity concerts of Messiah at the foundling hospital, which was basically an orphanage in London."
You can carry on that tradition Saturday night at the Charline McCombs Empire Theater.
"It's just a real shared endeavor and it's exciting for everybody to be part of that."
We've more on the San Antonio Choral Society and this event here.