Texas Public Radio is updating the latest information on COVID-19 in the San Antonio area, along with how local businesses are adjusting , how you can help those in need and what you can do to stay entertained at home . See more reporting on COVID-19 here .
Read More
The Source is a daily, one-hour program that gives listeners in San Antonio the opportunity to connect with our guests and a citywide audience.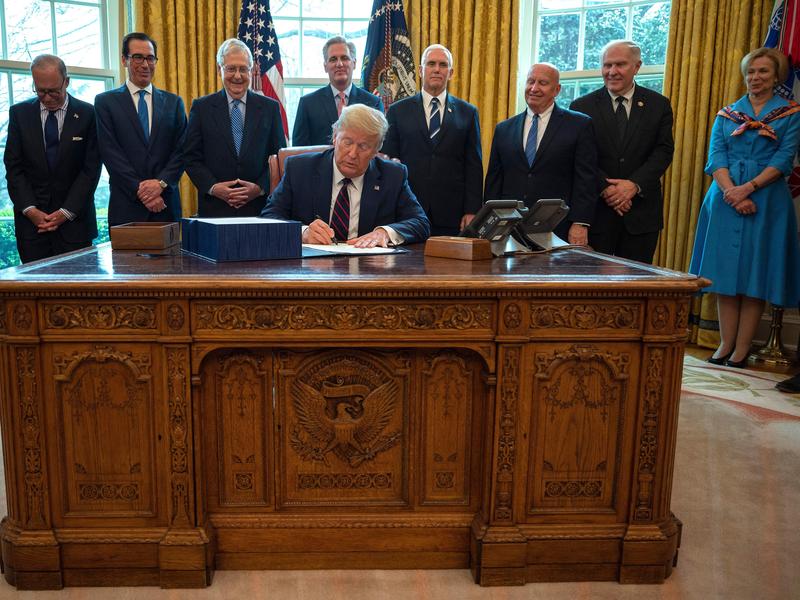 Updated at 5:50 p.m. ET President Trump has signed a historic $2 trillion economic recovery package into law Friday afternoon, shortly after the House of Representatives approved the bill. In an Oval Office ceremony Friday, the president thanked Republicans and Democrats "for coming together, setting aside their differences and putting America first" to pass the legislation. Trump was joined by Senate Majority Leader Mitch McConnell and House Republican Leader Kevin McCarthy. No Democrats...
Read More