San Antonio was the fastest growing major U.S. city during the pandemic
San Antonio was the fastest growing big city in the nation during the pandemic.
According to new data from the U.S. Census Bureau, San Antonio added nearly 34,000 people between July of 2020 and July of last year. That amounts to growth of 2.3 percent.
San Antonio outpaced Phoenix along with Austin, Houston, and Dallas over that same time. New Braunfels reached 104,000 residents in 2022, crossing over 100,000 in population for the first time.
If the current trends continue in the years ahead, Lloyd Potter, the Texas state demographer and a professor at the University of Texas at San Antonio, said the Alamo City could replace Philadelphia to become the sixth largest city in the nation.
"With the combination of our continued growth and the fact that Philadelphia is losing population, San Antonio is likely to exceed Philadelphia in terms of population size," he said.
That could happen in the next 5 to 10 years, Potter added.
Cities like New York, Chicago and Los Angeles also lost population during the pandemic.
Meanwhile, Texas was home to six of the nine fastest growing cities during the pandemic — buoyed by a growing labor force, corporate relocations, a surging real estate market, as well as increased trade with Mexico.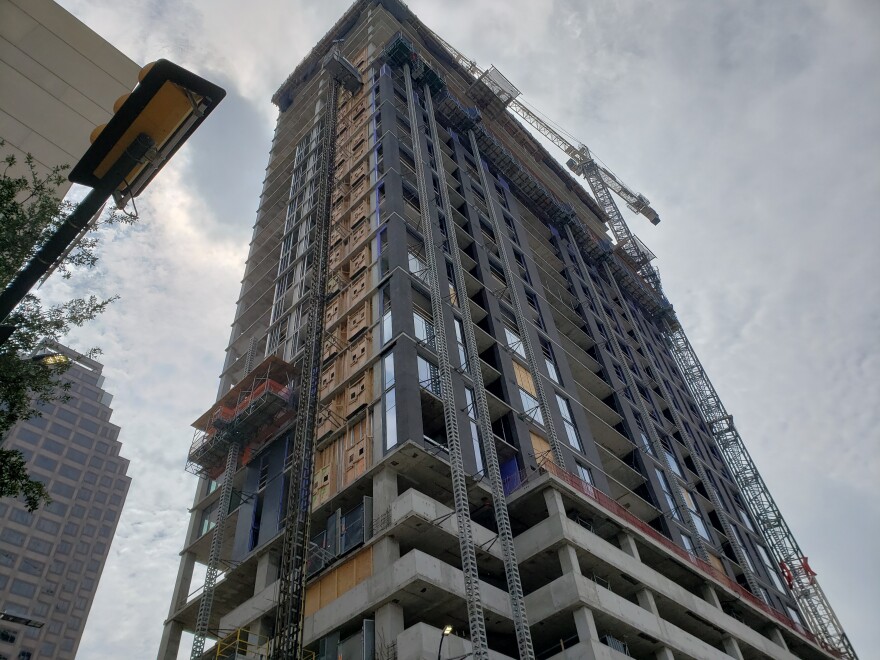 "Georgetown, Texas, remained the fastest-growing city by percent change in 2022, with the highest rate of growth among all U.S. cities and towns with at least 50,000 people," said Crystal Delbé, a statistician in the Census Bureau's Population Division.
Following the population increase of 14.4% in Georgetown, Texas, was Santa Cruz, California, with a 12.5% increase, adding roughly 7,000 people to its population. The next three fastest-growing cities were also in Texas — Kyle, Leander, and Little Elm, according to a news release from the bureau.
Following New York and Los Angeles in population size were:

Chicago, Illinois (2.7 million).
Houston, Texas (2.3 million).
Phoenix, Arizona (1.6 million).
Philadelphia, Pennsylvania (1.6 million).
San Antonio, Texas (1.5 million).
San Diego, California (1.4 million).
Dallas, Texas (1.3 million).
Austin, Texas (1.0 million).
Jacksonville, Florida (1.0 million).
San Jose, California (1.0 million).
Fort Worth, Texas (1.0 million).
Columbus, Ohio (907,971).
TPR was founded by and is supported by our community. If you value our commitment to the highest standards of responsible journalism and are able to do so, please consider making your
gift of support today
.