Warm Winter Hurts Hill Country's Peach Crop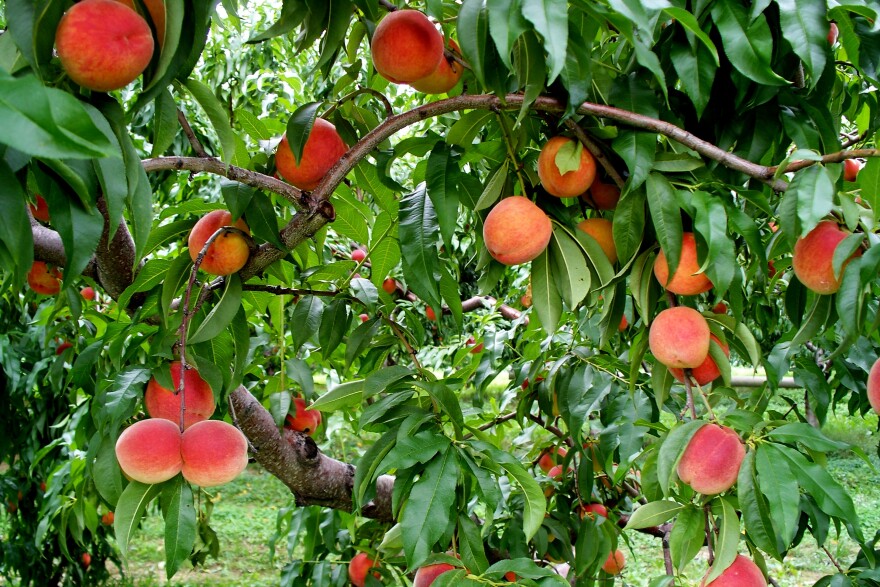 An unseasonably warm winter is impacting peach crops in the Hill Country. Some growers say a low crop yield is bad for other businesses.
Jamey Vogel is the owner of Vogel Orchard between Fredericksburg and Stonewall. He's also the president of the Hill Country Fruit Council. Vogel says peaches in the early part of the season won't be affected by the warm winter, but the freestone peaches that grow later in the summer will.
"It's hard to tell what's going to hang on on the later varieties," Vogel says. "Sometimes we'll get fruit, but there's some sort of effect there where they won't develop and they won't hang on because they didn't get the chilling hours that they need. They'll actually drop off and not develop into a full peach."
Vogel says tourists come from all over the state to buy peaches.
"From Dallas, Fort-Worth, Houston, San Antonio, Austin obviously, and different parts of the state," Vogel says. "And they'll come and they'll stay and they'll spend money here while they're coming to get peaches. So there is an overall negative effect when we have a lesser crop to the economy in this area."
Vogel says he's cautious in making predictions of how bad the cold weather will impact the peach crop, but he thinks growers could still have a 50% yield. He says they can satisfy most of the retail demand with that. Vogel says to buy the produce in May to mid-June because after that the fruit may be scarce.