Gov. Abbott Signs $4 Billion In Tax Relief Bills, Businesses Say It's A Start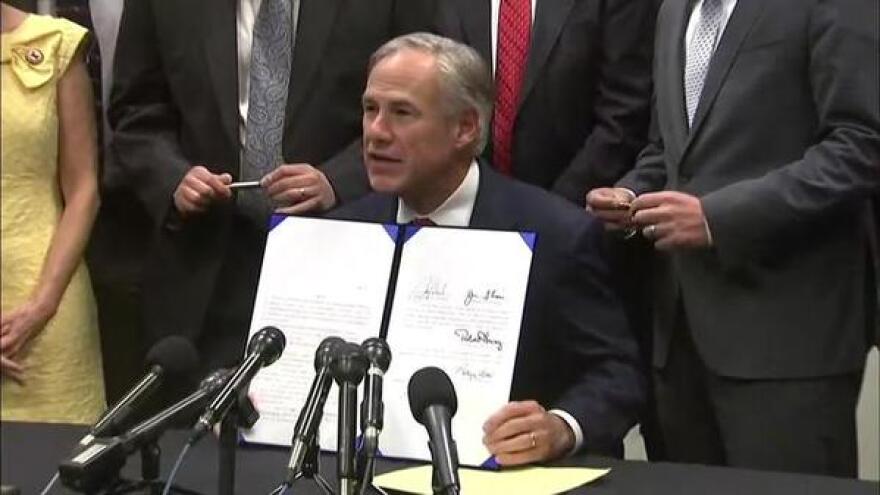 Texas Gov. Greg Abbott said he was making good on a promise to provide tax relief to homeowners and businesses.
Abbott signed the bills at one of Austin's leading technology firms, Advanced Micro Devices. One measure will cut the state's business franchise tax by 25 percent.
"I want AMD to know because AMD is doing business in the state of Texas, you just got a tax cut. This makes it so attractive to bring other businesses here from other states from across the country, as well as from across the globe. It also helps the businesses who are already operating right here in the state of Texas," Abbott said.
The governor also signed legislation that would increase the state's Homestead Exemption from $15,000 a year to $25,000. That would provide an average homeowner with a home valued at $150,000, roughly a $130 savings on their annual school property taxes.
Texas voters would have to approve that legislation in November before it becomes law. Because of skyrocketing home appraisal rates in Texas' most populated counties, many homeowners might not feel that relief anytime soon.
Bill Hammond, with the Texas Association of Business said the changes might be small but would provide more take home pay. He said that was important for keeping skilled labor in Texas and attracting jobseekers from out of state.
"Well to the average Texan, it's overall, in terms of not directly in terms of their pocketbook, but however, in terms of the economy the ability to get and keep a job. That's the kind of difference it makes," Hammond explained.
The governor also signed another bill that cuts costs for business. It will eliminate a $200 licensing fee for 600,000 professionals. That goes into effect Sept. 1.