'Otherness' And The Train To Crystal City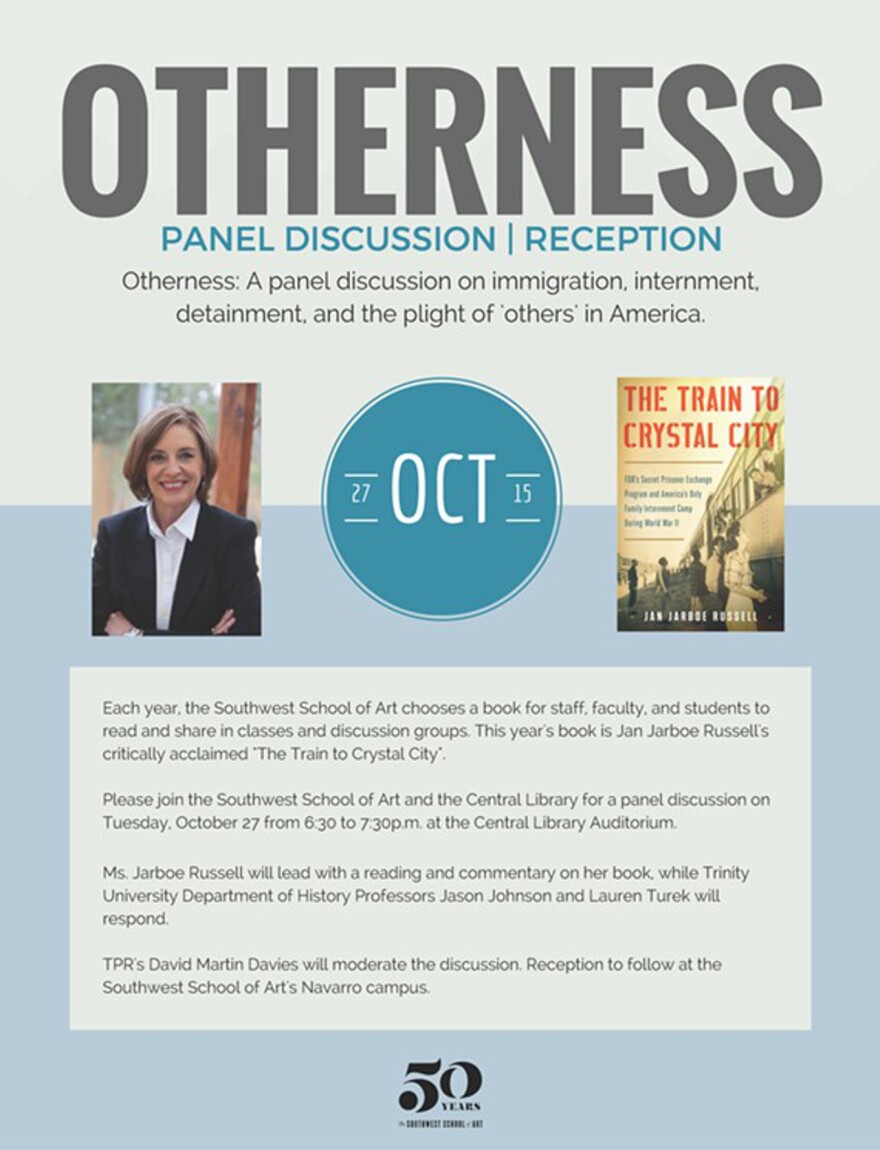 Many people know that during World War II, the United States created a system of internment camps for resident aliens from Japan as well as American citizens of Japanese descent.
However, what's not generally known is that some Germans and Italians were targeted as well. They, too, were put into camps. Some of them were deported.
Otherness: A panel discussion on immigration, internment, detainment and the plight of "others" in America.Tuesday, Oct. 27, 6:30-7:30 p.m. San Antonio Central Public Library, Auditorium, 600 Soledad
It was all part of a national plan for prisoner exchanges with the enemy nations. The details of how this plan came about and how it impacted individuals lives are laid out for the first time in the book "The Train to Crystal City: FDR's Secret Prisoner Exchange Program and America's Only Family Internment Camp During World War II."
In researching the book, Texas Monthly contributing editor Jan Jarboe Russell uncovered new information about the reasons why these camps were established.
Russell explains that much of the information about these camps has been kept secret and unknown to the American public.