Pro-Life Camp Celebrates Appeals Court Ruling On Texas Abortion Restrictions
Texas Matters: Pro-life supporters are pleased with 5th Circuit Court ruling to put HB 2 restrictions into law -- doctors at clinics providing abortions must now have admitting privileges at local hospitals within 30 miles. Also on this show: The Permian Basin is the nation's largest oil production center, Brownsville hopes to make something good from "poorest city" label, and Juárez tries to move beyond its violent past.
5th Circuit Court reverses ruling on admitting privileges
A new Texas abortion restriction is back to being law after the ruling by a panel of three judges with the 5th District Court of Appeals in New Orleans. The decision Thursday requires doctors performing abortions to have admitting privileges at a hospital within 30 miles of the clinic where they are working.
The restriction was initially struck down as unconstitutional earlier this week by Federal District Judge Lee Yeakel.
Immediately following that ruling, Texas Attorney General Greg Abbott made an emergency appeal to the conservative 5th Circuit, arguing that the law requiring doctors to have admitting privileges is a constitutional use of the legislature's authority.
Needless to say, Abbot was pleased with the 5th Circuit's new ruling:
"This unanimous decision is a vindication of the careful deliberation by the Texas Legislature to craft a law to protect the health and safety of Texas women."
But this is not the final decision. The court's order is temporary until it can hold a complete hearing, which will likely happen in January.
Planned Parenthood is moving ahead with that lawsuit against the restrictive abortion requirements. In a statement, the group said the appeals court decision means "abortion will no longer be available in vast stretches of Texas."
On the other side of the issue, Joe Pojman, executive director for Texas Alliance for Life, said that the issue is about safety and health.
"We are amazed that abortion facilities have been operating for years without requiring a physician to have [admitting] privileges at a local hospital. We think that's a common sense measure because we think a physician should be able to follow his or her patient to a hospital for further treatment after a severe complication following an abortion."
Also in this edition of Texas Matters: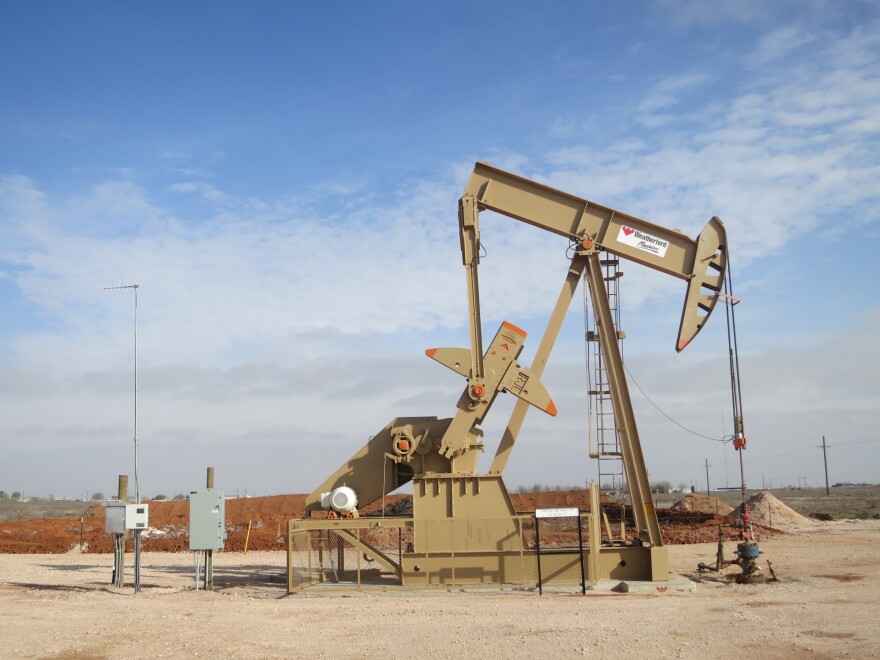 Permian Basin declared nation's largest oil production center
The ups and downs of the oil industry have written the history of the Permian Basin in west Texas and eastern New Mexico. Today the Basin is in hyper-expansion mode.
The federal government said this week that the region is now the nation's largest oil production center. An oil & gas boom means even roughnecks can make $100,000 a year. Lorne Matalon reports.
Can Brownsville use "poorest city" label to help reverse the trend?
Statistics from the Census Bureau name the border city of Brownsville, Texas, as the poorest city in the United States -- nearby McAllen was ranked third poorest.
Of the 415,000 residents of the Brownsville statistical area, 36 percent live below the poverty line -- that's a family of four earning less than about $23,000 a year. Brownsville's rate is more than twice that national average of 16 percent and for Texas it's 17 percent.
Traci Wickett is president of United Way of Southern Cameron County, which covers Brownsville.
"I think that what it might do is help lift up some of the strategies that we're using to boost financial stability and maybe put some of the work more in the eyes of funders. There's a lot of people doing amazing work here to reverse this trend -- everything from ensuring that kids are ready to succeed when they start school to really robust efforts to boost access to the earned-income tax credit, which brings in more than $2 million into our community each year. So I think if we look at this as an opportunity -- if we use the data as a flashlight rather than as a club, this can be a very positive thing for our area."
Juárez tries to overcome history of violence
Many residents of the Mexican border city of Juárez are eager to say goodbye to one of the bloodiest eras in the city's history. Juárez was the epicenter of a vicious drug war that resulted in the death of more than 10,000 people.
Now, things are improving, but echoes of the violence remain, particularly in the most marginalized communities. Mónica Ortiz Uribe reports on one neighborhood's effort to look after its young people.