Biden nominates Gen. 'CQ' Brown, Air Force chief of staff and San Antonio native, as his next joint chiefs chairman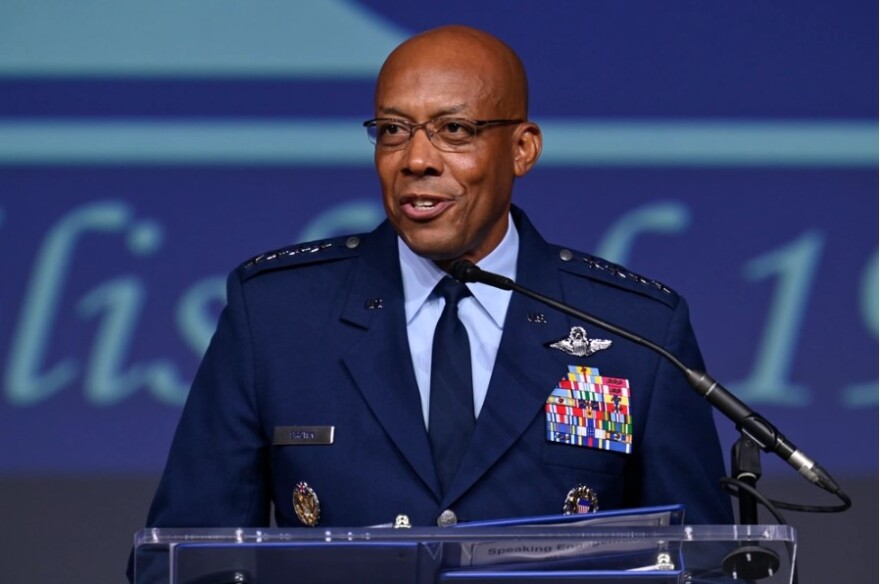 Charles Q. Brown Jr. is the Air Force's top officer and the first Black person to lead a U.S. military branch.
Brown comes from a family with a legacy of military service. He graduated with a civil engineering degree from Texas Tech University in 1984, where he served in ROTC, and later trained to pilot the F-16 fighter.
Brown has served as the Air Force chief of staff since 2020. In that time, he's helped the service pivot to higher-end aircraft and technology to keep up with China. He also introduced the doctrine of agile combat employment, which distributes operations across a wide area.
During a White House Rose Garden ceremony, Biden touted Brown as a warrior who knows "what it means to be in the thick of battle" while still maintaining composure.
The president also cheered Brown's "accelerate, change or lose" mantra, which attempts to empower servicemembers, encourage intelligent risk-taking, and streamline processes.
"I look forward to having you at my side advising me as the next chairman and helping keep the American people safe," Biden said.
Brown talked with TPR about his approach to leadership last year.
"You need to step back for a moment and really think about your own emotional intelligence, your empathy, your resilience," he said. "That, to me, is a key part."
If the Senate confirms the nomination, Brown will replace Army General Mark Milley, who served both President Donald Trump and President Biden.
It would also be the first time in U.S. history that both top Defense Department leaders — the secretary of defense and chairman of the Joint Chiefs of Staff — are people of color.