State Emergency Center Says Texas Floods Were Inevitable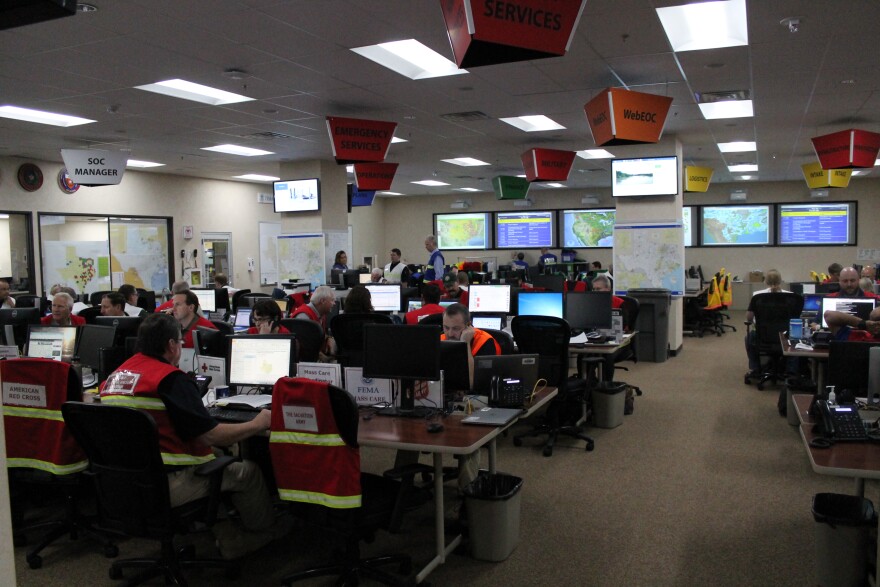 The State's Office of Emergency Management has released its initial damage assessment related to severe weather and flooding rains. For almost a month state officials have been looking at areas of the state that posed a potential risk, but were not able to predict where and when that might occur.
May 4th, that's the day the state's emergency watch center was opened, but not yet fully staffed on a 24-hour basis. Four days later, Governor Greg Abbott declared a state of emergency and that's when the Office of Emergency Management's Chief Nim Kidd says they began to collect rainfall data for areas of the state at potential risk for flooding.
"The way that we use that data is to help pre-position state resources and state assets ahead of that storm. This map is produced every morning, it's out in our situation report that can be found on our website and these dots will move on the map based on the threat," Kidd explained.
So far the governor has declared 46-counties a disaster, in those counties there are over 3-thousand homeowners claiming flood damage and he says those numbers continue to rise.
But some still question whether the state did enough to warn homeowners about the potential of flooding in areas of the state like Wimberley, San Marcos and Houston.
"NOAA weather radio's save lives, you put in your county code and when weather service puts out a warning then you start paying attention and take action, but when you put 6, 8, 11 inches of rain in a short period of time in any community there is always going to be flooding," Kidd pointed out.
He stressed that at some point personal responsibility has to be part of the plan for those living along rivers and streams. The Department of Public Safety also confirms they used and will continue to use their social media accounts to update these flood-risk communities of the danger.
For now, State officials do not believe the worst is over because they say the ground is still too saturated. Kidd says it will take 10 to 15 days just to bring water levels on lakes and rivers back to normal once the rain stops.