More Texas Students Expected To Fail STAAR Tests This Year As Grading Gets Tougher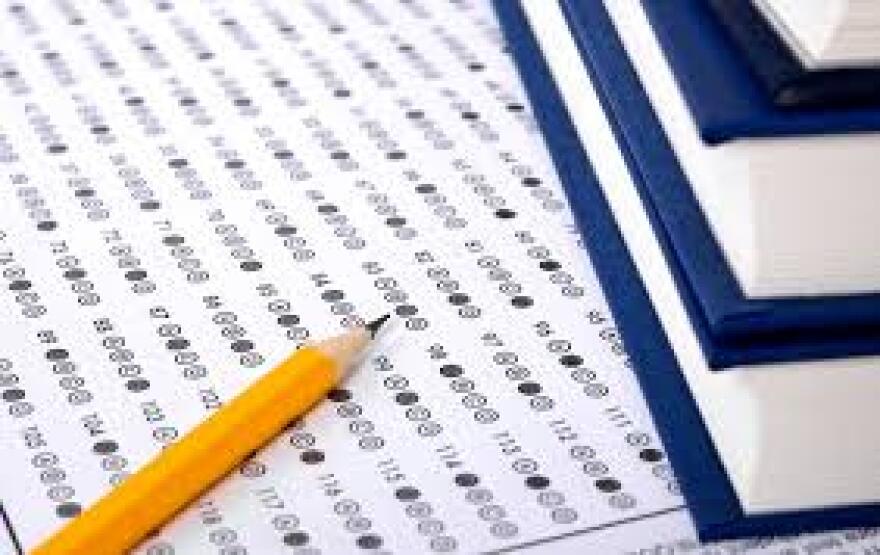 The standardized tests Texas students will take in the spring will be harder to pass. That's because state Education Commissioner Michael Williams this week announced tougher grading requirements.
But student performance on the so-called STAAR test hasn't improved as expected, and one education expert believes more students will fail.
"Is it probable we'll see more students not pass the test this year? Absolutely it is," said David Anderson, a former director of curriculum for the Texas Education Agency. He currently manages public education efforts for Hillco Partners, a government affairs firm based in Austin.
When Texas educators began administering the STAAR standardized tests in 2012 they started with passing requirements that were lower than ultimately desired. The idea was to allow students in grades three through eight to become comfortable with the new reading, math, science and social studies tests. Then educators would gradually increase passing requirements. At least that was the plan.
But the first increase in tougher passing standards was supposed to have been in place three school years ago. The education commissioner delayed that because student scores just weren't improving.
The number of third graders, for example, who passed the reading test by correctly answering just 50 percent of the questions barely shifted. In 2012, 76 percent passed the test. Three years later, 77 percent passed it.
In fourth grade a bigger percentage of students actually failed the reading test over the four years it was administered.
Education expert David Anderson says that lack of progress was a surprise. When previous standardized tests known as TAKS and TAAS were introduced, scores progressively went up.
"The patterns we've seen in the past indicate with each passing year we saw some noticeable improvement in student performance. We haven't seen that with STAAR. So the question invariably has to come up: is the test reliable and valid? Is what we're doing in response this in the schools adequate?"
Anderson believes the STAAR test is valid. But he believes what schools are doing to help students isn't adequate. He cites state school funding cuts as the problem.
"(In) 2011 everyone who follows public ed knows we had a $5.4 billion reduction in funds. Significantly hit was the Student Success Initiative."
The Student Success Initiative is a program that provides extra tutoring and help for struggling students, many of whom are learning English or come from low income homes. Anderson says money for that program has never been fully restored.
"I would argue that the lack of resources for intervention is the single most significant reason why we have not seen the marked improvement in subsequent STAAR tests that we saw with TAKS and TAAS prior to that."
At Hillco, Anderson advises a number of school districts suing the state for inadequate funding. In the San Antonio area they include North East, Northside and San Antonio ISD's, as well as fast-growing Comal ISD.
A state district judge declared the state education system unconstitutional and the case is now before the Texas Supreme Court. Justices are considering several options including whether to require greater state funding for Texas public schools.
"At the local level I could point to a significant number of examples in which districts have worked to direct funds to help with these kids," said Anderson. "The problem is the adequacy of funds, which is at the heart of the court case. Is the state providing adequate funding to provide for the 'dissemination of knowledge' that the Constitution calls for? It's pretty clear to me the state has not done that, and has consistently not done that over the past 10 years."
It may be well into the spring before the Supreme Court decides whether the state must overhaul school funding, and even longer before any court action would result in more money for schools.
In the meantime, standardized testing requirements will get tougher. Students will have to answer more questions correctly to pass STAAR exams.
While that will almost certainly lead to an increase in the number of students who fail the tests, Anderson believes Education Commissioner Williams did the right thing by moving forward with higher expectations for students.
"There will be some school leaders who criticize him. There will be some parents who criticize him. And there will be some community leaders who criticize him. I think there will be some others, too, who say, it's about time," said Anderson
David Anderson was the keynote speaker at the UTSA College of Education's forum: "The Impact of the 84th Texas Legislative Session on Public Schools."