The KPAC Blog features classical music news, reviews, and analysis from South Texas and around the world. To listen to KPAC 88.3 FM, simply open the player in the gray ribbon at the top of this page and choose KPAC: Classical Music.
Singers Embrace New Audiences With Open Arms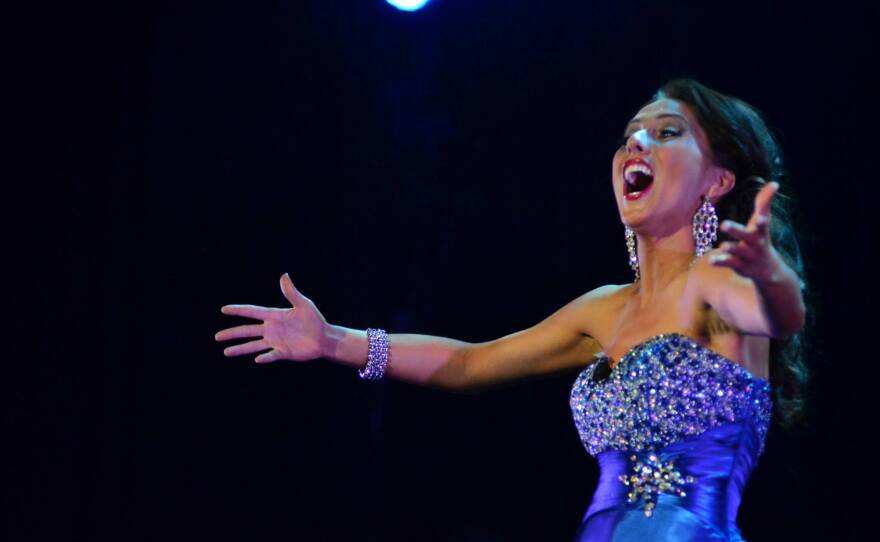 Opera is big and expensive to produce—and it also doesn't get much play outside of the theater. So Mark Covey and Kara Smoot, engaged to one another and both singers, are bringing the vocal arts to San Antonio through a new series of concerts, called simply the "San Antonio Concert Series."
Their concert this Saturday night at University Presbyterian Church features both performers with a host of friends singing melodies from Giuseppe Verdi's "La Traviata," Charles Gounod's "Romeo et Juliette," Richard Strauss' "Die Fledermaus" and many other operas. As Smoot explains, the featured operas are all "stories of passion," which is why the concert is called Passion For A Purpose. Proceeds from the concert will be donated to Soldiers' Angels, which supports active duty military and veterans.
Covey and Smoot say their niche in the scene will be high quality vocal music; both are enthusiastic about taking the performances to new venues around town, everything from a traditional spot like a church sanctuary to a relaxed setting like a beer garden. Covey says he's looking forward to singing in the latter, which will give performers and the audience a chance to loosen their ties and cut through some of the "uptight" stereotypes that classical music has been pegged with.
For future concerts, Smoot says "We intend on not only doing opera and art songs, but Spanish zarzuela, and appealing to the Hispanic culture in San Antonio. We [also] want to do jazz concerts featuring the Great American Songbook."
The benefit concert for Soldiers' Angels isn't a one-time thing, either. "We're looking to partner with other nonprofit organizations to bring people together and raise funds and awareness for whatever charitable causes that they have going on," Smoot says.
The San Antonio Concert Series debut takes place on Saturday, May 20 at 4 p.m. at University Presbyterian Church, 300 Bushnell. More information is online at saconcertseries.org.