San Francisco Jazz Group Playing The Carver This Saturday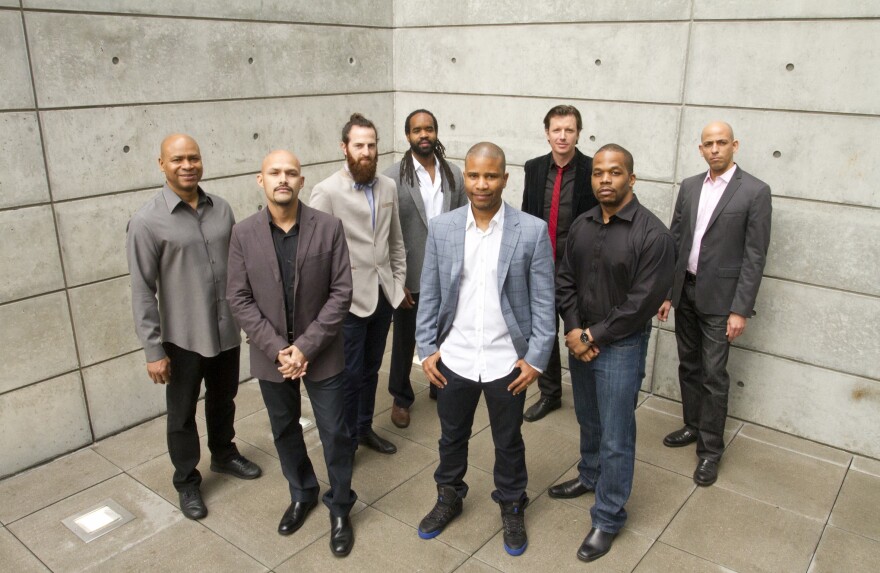 The Carver Cultural Center hosts another music night at the Jo Long Theater. The band playing is called the SFJazz Collective, and as to what kind of music do they do, I asked drummer Obed Calvaire.
"Chick Corea, Stevie Wonder, John Coltrane," he said.
They also play their own original music. I asked him to describe the SFJazz Collective to someone who had never heard them.
"The collective is a group of guys who are an extremely high level of musicianship" Calvaire said. "And it's an amazing situation because you have eight guys who are excellent at what they do and there are no weak links basically. Everyone's a leader, everyone's strong musically, strong rhythmically. Basically you'd want to say it's an all-star team."
He said several times that the band had no leader. Given that they're a jazz band -- a genre known for improvisation -- I asked how eight top innovative players get together without a designated leader and not sound chaotic.
"Number one: ego goes out the door," Calvaire said. "Everyone respects the music. Basically everyone has their roll to play and we respect that and when we've got a chance to shine, we do it."
They're getting a chance to shine at the Carver on Saturday night, April 5, at 8 p.m.