FDA Approves HPV Vaccine For Older Adults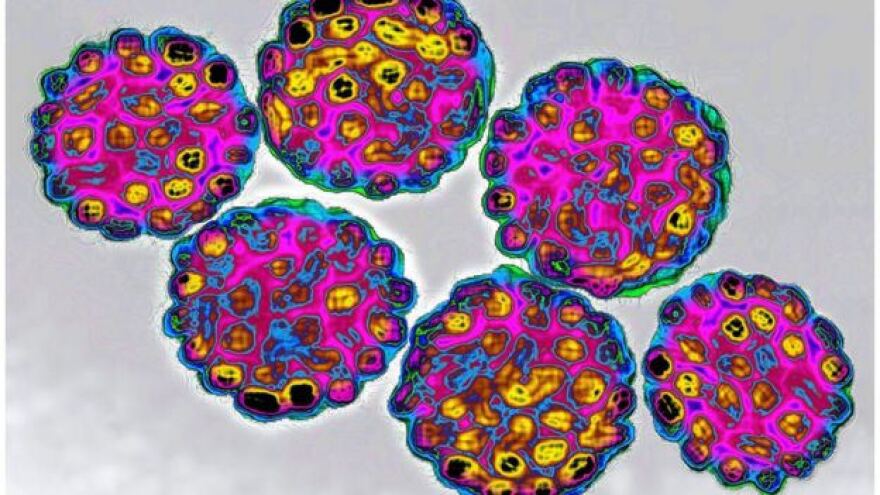 The Food and Drug Administration has approved an HPV vaccine for men and women from the ages of 27 to 45, potentially protecting another generation of people from the cancer-causing virus.
Cherise Rohr-Allegrini of The Immunization Partnership in San Antonio said older adults have been asking about this for a while.
"We've never recommended against it, (but) it had not been FDA approved for people older than 26, and now it is. So definitely it's worthwhile to get vaccinated if you think you're at risk and you're concerned about developing cancer from HPV," Rohr-Allegrini said.
Rohr-Allegrini said doctors still urge patients to have their kids vaccinated while they're in middle school.
"There's a sweet spot between age 9 and 15 where with just two shots you develop sufficient immunity to be protected, but that doesn't mean it's not effective the older you are," Rohr-Allegrini said. "Over 15, we require three shots to get that level of immunity, and we've now seen adults, as well, can become sufficiently immune if they've gotten the three shots."
HPV can cause cervical cancer in women and head and neck cancers in men, so doctors recommend everyone who can get vaccinated against the virus do so.
Rohr-Allegrini said even if you've already tested positive for a strain of HPV, the vaccine can protect you against other cancer-causing strains to which you may not yet have been exposed.
"There's close to 100 strains of HPV, nine of which are in the vaccine, and cause about 95 percent of the cancers," Rohr-Allegrini said. "So you might have been exposed to one strain, but not necessarily the cancer-causing strains, yet. So it's definitely worthwhile to get vaccinated to prevent infections with other strains of HPV."
The Centers for Disease Control and Prevention recommends children receive the vaccine in two shots when they're 11 or 12 years old.
Bonnie Petrie can be reached at bonnie@tpr.org or on Twitter @kbonniepetrie