Arts San Antonio Brings New York Dance Troupe To The Majestic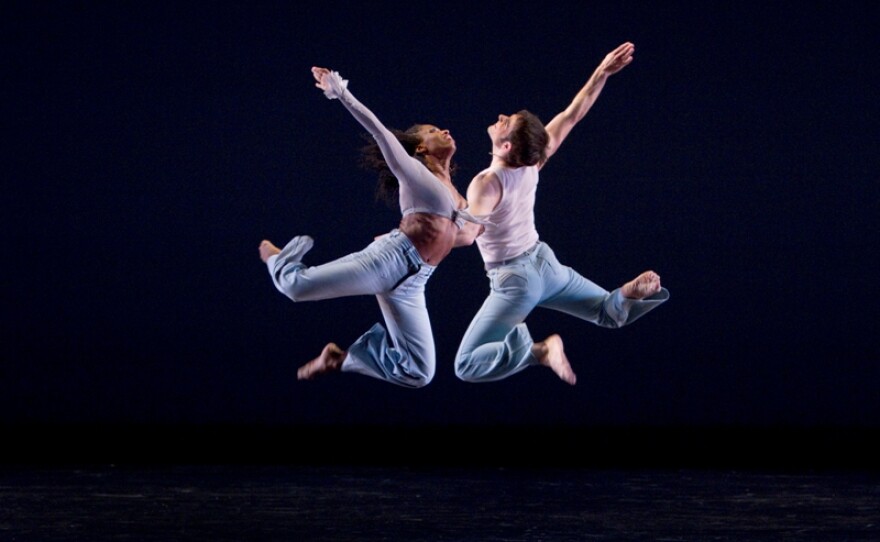 Paul Taylor Dance Company
Arts San Antonio is bringing one of the iconic New York dance companies to the Alamo City.
"Yes, we're going to be performing at the Majestic Theater on Tuesday, February tenth."
Michael Novak dances with the Paul Taylor Dance Company. He started dancing at about ten. I asked how he discovered dance.
"It was basically because I had tried a lot of other sports and I wasn't very good at them."
I had to ask "Was it love at first dance?"
He laughed and said "Yeah, actually, there was something about it very liberating for me."
"Someone's going to see you dance at the Majestic. What are they going to see?"
"They're going to see three dances that evening. It's actually a phenomenal program. People who love the company would be obsessed with this program. People who have never seen our company I guarantee will enjoy this evening."
He says the last dance of the evening has a very interesting focus.
"It's Mr. Taylor's take on the Argentine Tango. It's gritty, it's dirty, it's ugly. Highly charged, lots of passion. Definitely an audience favorite."
"How many dancers are going to be dancing?"
"All 16 of us. You'll get a chance to see every one of us onstage."
We've more on the Paul Taylor Dancers here.