Former Football Standout, San Antonio Legend Dies At 57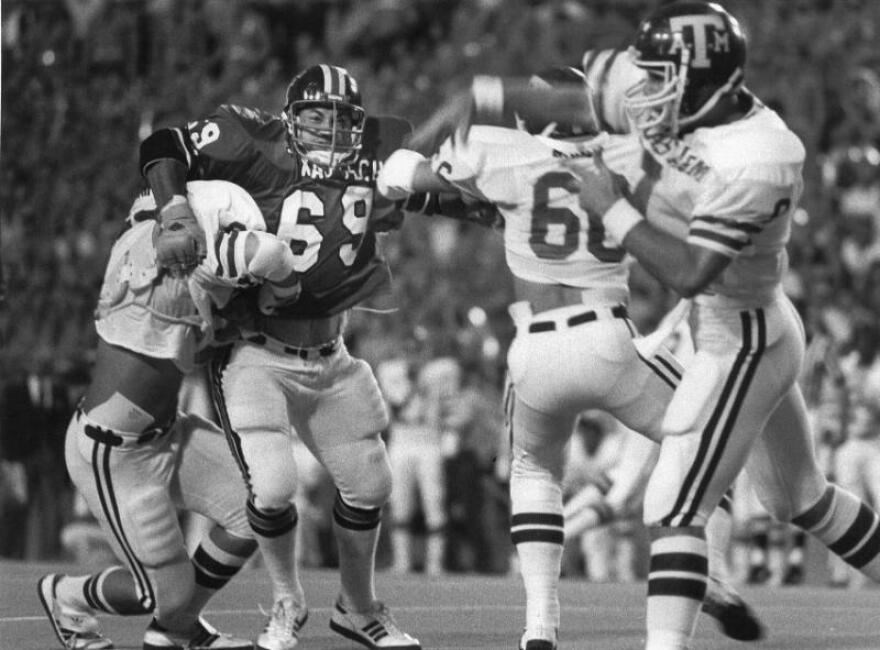 Gabe Rivera, a star of local and college football before is NFL career was cut short by a drunk driving accident, died Monday. He was 57.
Rod Radle, who is the volunteer co-director of Inner City Development Center, where Rivera also volunteered for the past 20 years, said the former athlete was an inspiration to others, especially those on the West Side. Rivera went on to become a vice chairman of the center's board of directors.
Radle said the West Side has some of the most economically-challenged neighborhoods in the city and Rivera's talks with children in the area often had a central theme.
"He just let them know, there's a bigger world out there than just the West Side, but also hold to being who you are from the West Side and wear with with pride," he said.
Rivera was a 1979 graduate of Jefferson High School, where he was a football standout, according to the San Antonio Express-News.
He went on to play tackle at Texas Tech, earning the nickname "Senor Sack," according to the university's athletic department.
The Pittsburgh-Post Gazette reports Rivera was a first round pick of the Pittsburgh Steelers in 1983, the same year he was involved in a drinking and driving accident that left him paralyzed, ending his football career. The newspaper also reported police charged him with drunk driving in the two vehicle crash that left no one else injured.
Rod Radle, co-director of Inner City Development Center, said Rivera used the incident as a teachable moment about life.
"He was real open with kids when he talked about his accident, when he had the car crash," he said. "He was matter-of-fact with them. He was, you know, a real example of what to do and what not to and he just cared a lot."
He said some of those kids, who grew up in similar circumstances to Rivera, visited his bedside on the day of his death.
Rivera was survived by his wife Nancy.
Funeral arrangements were pending as of early Tuesday afternoon.
Brian Kirkpatrick can be reached at tpr.org