Most San Antonio Area Colleges Extend Spring Break Amid COVID-19 Threats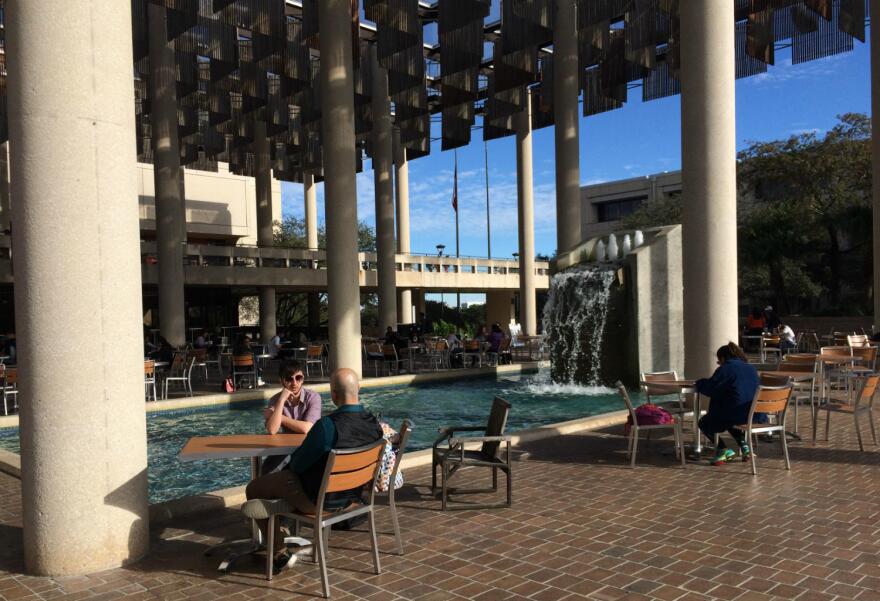 Updated Thursday, March 12. Originally published March 11.
Trinity University in San Antonio announced Spring Break will be extended through March 22 and its classes will move online for the remainder of the spring semester.
Student residence halls and the City Vista Apartments are closed for "normal occupancy" starting March 16.
"Students may return to campus during the suspended semester only to collect their personal belongings. Special considerations will be made for students who cannot return home," a statement from the university said.
The University of Texas at San Antonio announced on Wednesday that Spring Break will be extended for students through the week of March 15. On its website, the university said it will prepare campuses "against the threat of coronavirus."
After Spring Break, classes will resume online from March 23 to at least April 13.
Afterward, "social distancing practices" will be implemented at public events that involve more than 50 people. Students, faculty and staff are encouraged to follow those practices, which include keeping a 3-feet distance from others.
The UTSA President Taylor Eighmy wrote in a statement that the university's priorities are to sustain the campus community's health.
"While there is still a lot we don't know about the Coronavirus, it is expected to spread broadly in the days ahead and we are making these changes now, before we see any impact on our campuses," Eighmy said.
UTSA spokesman Joe Izbrand said the university's dorms and cafeterias remain open.
"The campus remains open, there are no plans to close it at this time. We know that there are many resources that our students still need and we want them to have access to have as normal a campus environment as they possibly can," Izbrand said. "For those students who have the flexibility we would encourage them to go home and to be able to take their classes from home."
Izbrand said UTSA wanted to be proactive and limit close contact after people have traveled during spring break. He also pointed to the World Health Organization pandemic designation Wednesday as a reason to act.
"We realize that we are in effect small towns. If you look at UTSA, between students and faculty and staff here, we have a population of over 40,000," Izbrand said. "That's a small town and we have the obligation to look out for their health and well being."
The Alamo Colleges District also announced a Spring Break extension. Classes are canceled for those schools March 16-20. District campuses will remain closed during that week, with the exception of computer labs and libraries.
Classes will resume March 23 through "remote teaching and learning."
Alamo Colleges spokeswoman Kristi Wyatt said the district made the decision "out of an abundance of caution" in response to the spread of coronavirus cases in the United States.
She said the colleges announced the spring break extensions on the same day after speaking with each other.
"I think we all have the same concerns about Spring Break, about travel. Right now, we're seeing new cases springing up all over the country," Wyatt said. "As people are going out, it's really hard to determine how many people and what people have gone outside of the United States or people have traveled within the United States in areas where there are abundance of cases."
Wyatt said the Alamo Colleges are keeping computer labs and libraries open next week, and looking into making tablets and other equipment available for rent so that students can still complete courses online if the labs do close down the road.
St. Mary's University will resume classes for students on March 23 as well following a one week extension of their Spring Break. In a statement, university officials said they are preparing "for the possibility of delivering effective online instruction."
Additionally, Texas A&M University-San Antonio released a statement announcing the extension of Spring Break with classes moving online for a week starting on March 23. Officials said the university will remain open as normal.
Our Lady of the Lake University has extended Spring Break for "face-to-face" classes through March 20, but online classes will resume as scheduled.
All instruction will move to an online format on March 23.
The University of the Incarnate Word has extended spring break for students through Friday, March 20 at all Texas locations. UIW plans to move classes online for the rest of the semester beginning March 23. The university is asking international students with F-1 Visas to return to campus March 16 for "special instructions."