City Council Passes Ordinance For Traffic Cameras On School Buses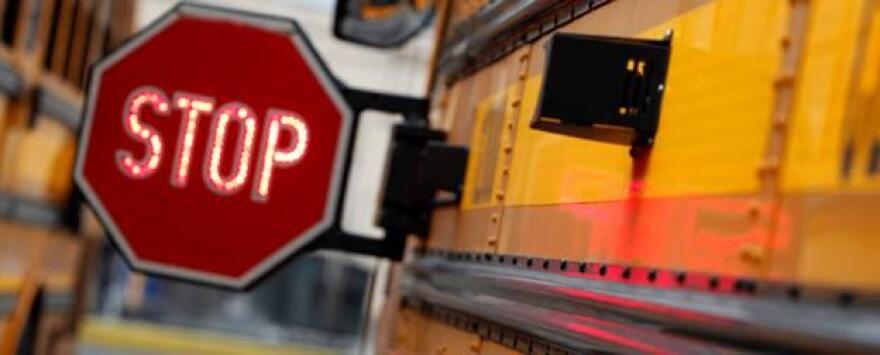 Passing a school bus that is loading or unloading kids in San Antonio could get you a $300 ticket, even if a police officer isn't around.
The San Antonio City Council has passed an ordinance allowing cameras on school buses for automated traffic enforcement with a portion of the revenue going to the school districts. The North East ISD equipped seven buses with cameras as part of test phase. In the 2012-13 school year the cameras captured a total of 598 vehicles passing buses illegally.
Councilman Alan Warrick says the program has reduced violations in Dallas.
"In the Dallas ISD there were so many citations, that it actually reduces citations after the first year 25 percent and that's the key. People were running the bus arms at a higher rate and then that next year they knew that there was some kind of penalty if they ran that bus stop," Warrick says.
It will be up to the individual school districts to decide if they want to install the cameras.
Police Chief William McManus says they would play no role other than enforcing the violation part of it on the street.