Army Finishes Questioning Former Taliban Captive Sgt. Bowe Bergdahl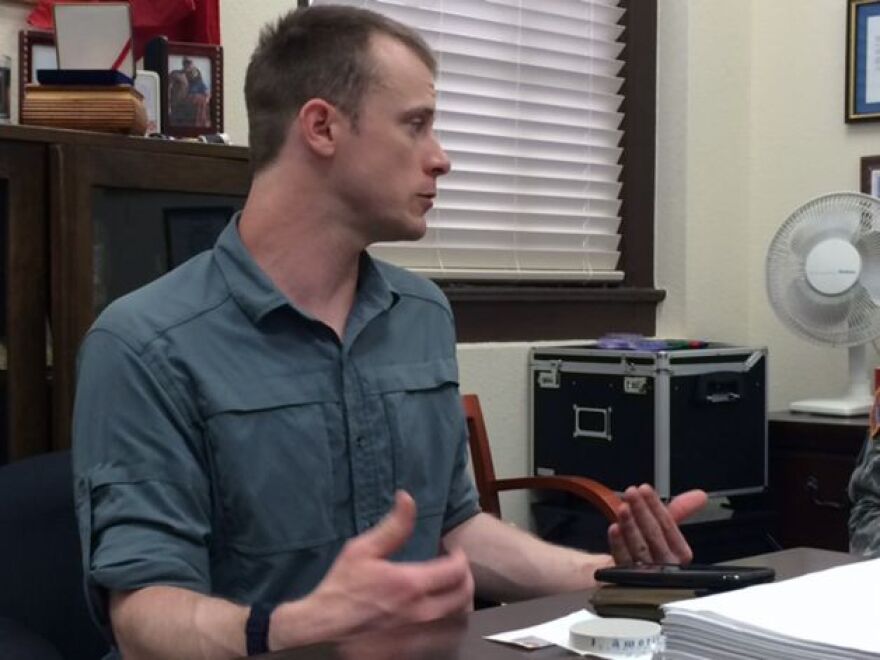 An Army investigator has completed two days of initial questioning of Army Sgt. Bowe Bergdahl at Fort Sam Houston.
Investigators are trying to determine if Bergdahl broke any military laws when he walked away from his unit in Afghanistan and what went on while he was a Taliban captive.
The 28-year-old Bergdahl spent all of Wednesday and two hours Thursday morning responding to questions from Army investigating officer Maj. Gen. Kenneth Dahl at a location on Fort Sam Houston in San Antonio.
Bergdahl's attorney, Eugene Fidell, who spoke to Texas Public Radio as he was boarding a plane out of San Antonio Thursday afternoon, said the second day of questioning involved a few additional questions beyond those Bergdahl answered Wednesday.
"It was a very cordial, relaxed environment," Fidell said. "It wasn't an interrogation. In fact, most of it was narrative and sort of odds and ends, loose ends. Very unstressful."
Fidell, whom Bergdahl hired to represent him through the Army investigation of his case, is a visiting lecturer at Yale Law School and specializes in military law.
Fidell said his client answered every question that was put to him during both days of questioning, and now they must wait to see what the Army does next.
"He has to write a report, the highest levels of the service will have to review it, and we'll wait like everybody else and see what they make of all this," Fidell said.
Bergdahl's case has been the subject of political and public controversy after it was revealed that he left his unit in Afghanisitan. He spent five years in Taliban captivity before being returned to the U.S. in a delicate trade that returned five high-level Taliban prisoners from Guantanamo Bay.
Bergdahl has been in San Antonio since his return to the U.S., first in a reintragration program at Brooke Army Mecical and now on assignment in an administrative job at Army North.