Former Gov. Perry's Capitol Portrait Comes 'Without Glasses'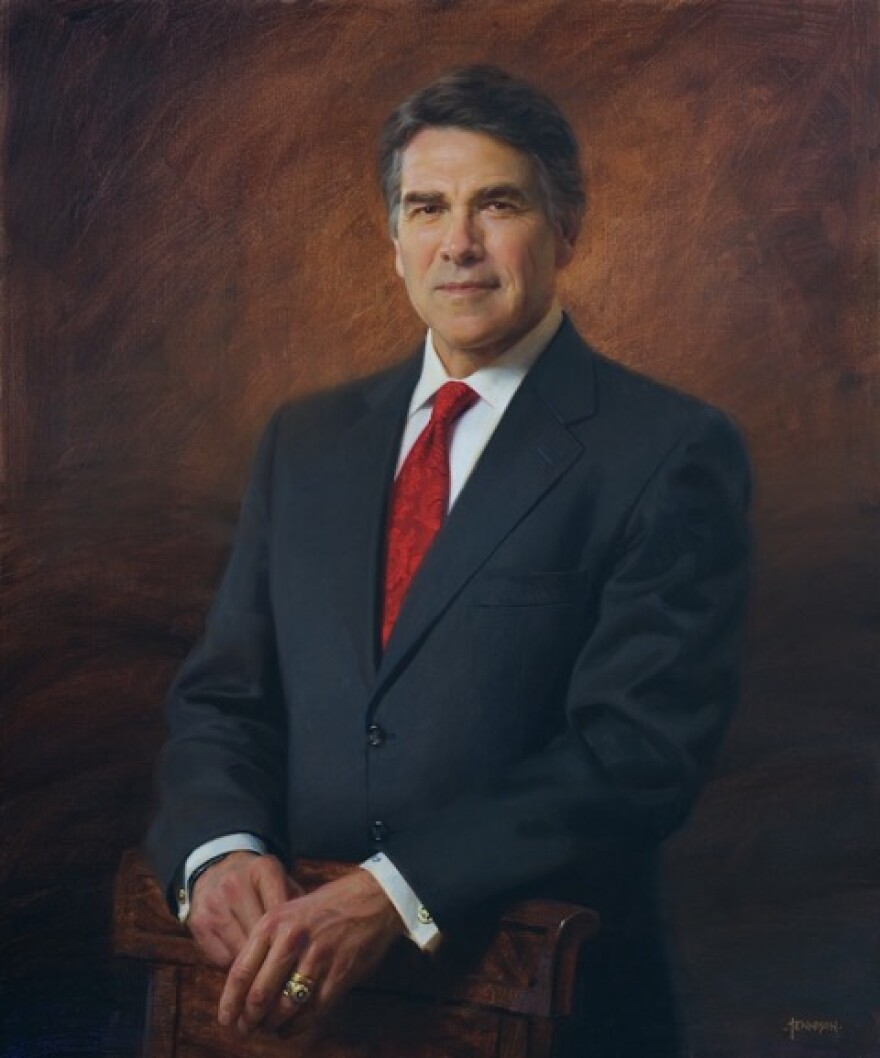 Visitors at the state capitol can now view another familiar face staring back them. The state Preservation Board unveiled former Gov. Rick Perry's capitol portrait Friday.


One of the big questions had been whether the portrait would feature Perry with or without glasses, a style change that Perry made before his second run for president.

It features him without glasses. Perry joked about the matter.

"I couldn't remember if I had my glasses on or off when I did that, so now we know and all those questions have been answered," Perry told the crowd.

Perry's portrait was painted by Fort Worth artist James Tennison, who also painted former Gov. Ann Richards portrait. Perry's portrait now hangs on the rotunda wall closest to the South entrance of the building.