Bill Wittliff, A Giant In Texas Arts, Dies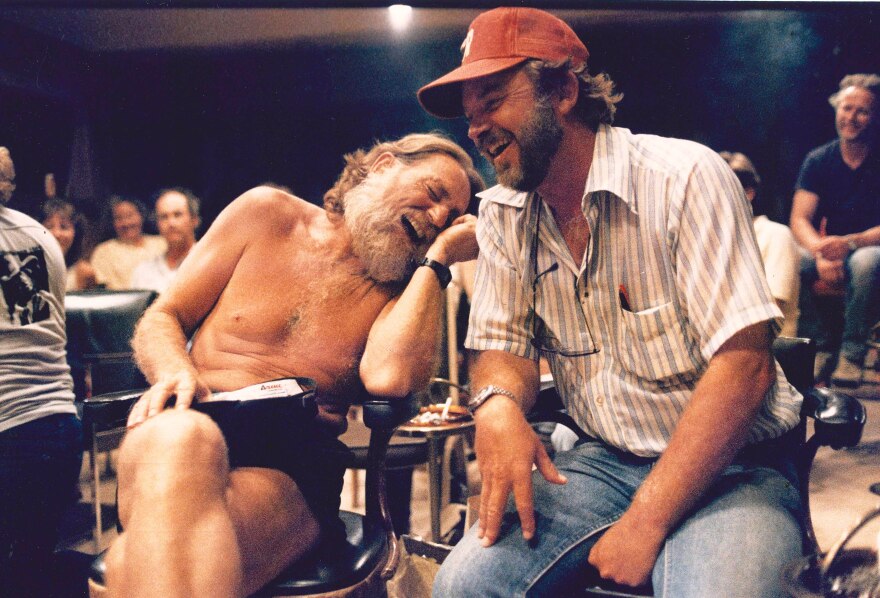 A giant in the world of Texas arts died on Sunday. Bill Wittliff was a writer and photographer, and his work made Texas famous around the world.
Hector Saldaña is curator at the Wittliff Collection at Texas State University in San Marcos. He said Wittliff left his mark on several artistic fields, and was perhaps most impactful in screenwriting.
"That's correct. Bill Wittliff is probably most famous for bringing Lonesome Dove to the screen. He was the screenwriter," he said.
The Wittliff was set up to honor what he saw as the four pillars of important Texas art: writing, photography, music and film. Saldaña says Wittliff also brought Willie Nelson to movie screens in Honeysuckle Rose and Red Headed Stranger.
"A lot of people don't know that the reason the song On The Road Again exists is because of Bill Wittliff," Saldaña said.
"Bill Wittliff needed some music for a scene in that movie and asked Willie to do something, like from the bus and Willie goes, 'You mean like On the Road Again?' and he goes 'Yeah!' and wrote it and we have those lyrics also here at the Wittliff collections."
Saldaña says Wittliff was warm and friendly--the quintessential Texan.
"I don't think he ever met a stranger. He was very personable, and he had great stories," he said.
And then Saldaña told us a great one he had been told by Wittliff himself.
"He was about 16 when he drove from Blanco, Texas, to see Elvis Presley play at the then Municipal Auditorium. And he found out the show was sold out. He climbed a tree to try to get into a window, saw Elvis Presley there in the window," Saldaña said. "Elvis motioned to him and asked him, 'What are you doing up there in the tree?' and Bill Wittliff explained. Elvis Presley tore out a paper towel and wrote to the ticket taker to 'Let these three boys in. They're friends of mine.'"
Saldaña said Wittliff ended up saving that paper towel.
"We have that piece of paper on display at the Wittliff Collection," he said.
Wittliff was also an accomplished photographer, having published a coffee table book on Vaqueros, or Mexican cowboys.
"He was he was always busy. He always had a project. He had either a book project or some new photo prints he wanted to do," Saldaña said. "You know he was always on the go. And so that's what I'm going to miss. He was a firecracker."
His death was sudden -- he had a heart attack at 79 years of age. When he died, he had been overseeing the expansion of his collection at Texas State. He is survived by his wife Sally. Funeral arrangements are pending.

Jack Morgan can be reached at Jack@TPR.org and on Twitter at @JackMorganii.