Laredo Confronts 'Managed Crisis' After Sharp Rise In Hospitalizations From COVID-19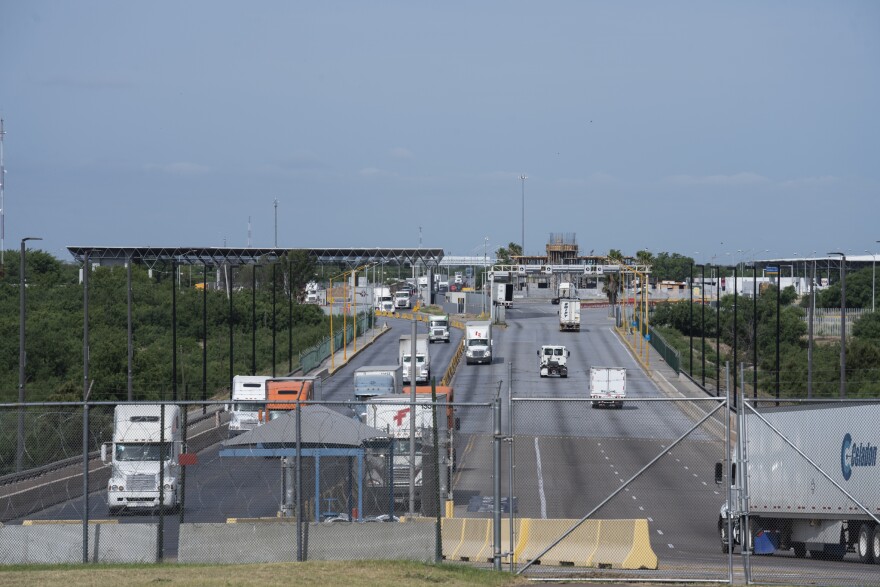 Health officials in Laredo rushed to expand the city's medical capacity after facing a rise in hospitalizations this week.
"We are in crisis mode, but a managed crisis," Laredo Mayor Pete Saenz said during a press briefing Thursday afternoon.
The press briefing came after COVID-19 units at two of the border city's hospitals became overwhelmed.
Dr. Victor Treviño, an official with the Laredo Health Authority, said on Tuesday night that the Laredo Medical Center's unit had reached capacity because there weren't enough staffers to care for patients.
On Thursday, he reported that patients filled nearly all the beds reserved for COVID-19 patients at the intensive care unit at Doctors Hospital by Wednesday night.
Interim Fire Chief Ramiro Elizondo said the hospitals still had non-critical capacity.
The city requested medical staff from the state and for patients to be diverted to other Texas hospitals on Wednesday night. The state responded by sending back-up medical staff from San Antonio overnight.
Mayor Pete Saenz said on Thursday that the city continued to ask state leaders for more medical personnel and for a stand-alone tent hospital.
"We anticipate it will continue to surge, and as it does, we need those resources from the state of Texas," he said.
Officials said Thursday afternoon that there were 42 people hospitalized for COVID-19 at the two hospitals, and 20 of those were in the ICUs. The city also announced another record-high of 56 new confirmed cases on Thursday, bringing the total to 1,101.
Treviño said the recent surge was a result of young and middle-aged residents going to bars or congregating. But he added that the city could begin to see more cases among older residents.
Earlier this week, the city issued an order requiring hospitals to inform officials of their capacity and to reserve 15% of that capacity for COVID-19 patients. The city council also voted to ramp up testing and contact tracing measures, including logging visitors at bars and bingo halls.
Maria Mendez can be reached at Maria@tpr.org and on Twitter at @anxious_maria.
TPR was founded by and is supported by our community. If you value our commitment to the highest standards of responsible journalism and are able to do so, please consider making your gift of support today.