'Billows Of Mold:' AETC Military Families Suing Private Housing Contractor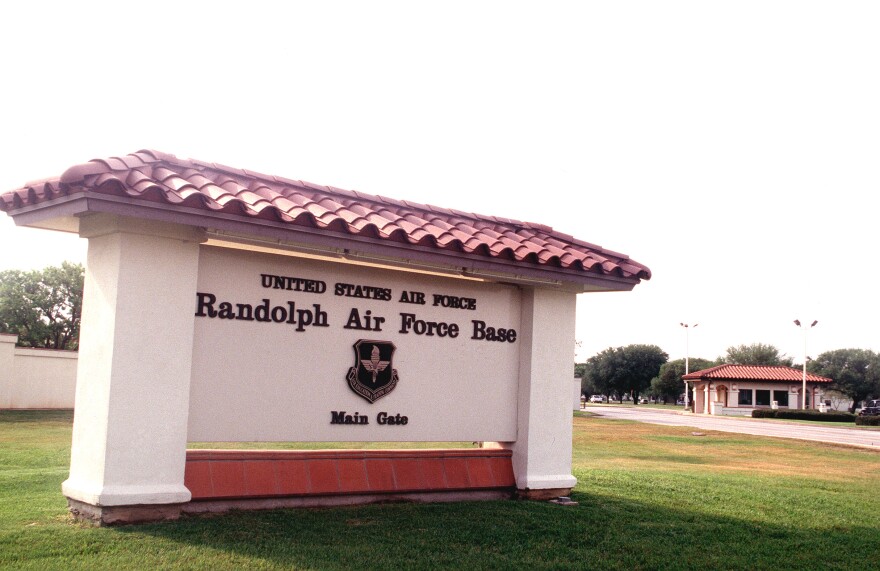 Families who lived at Joint Base San Antonio-Randolph and Laughlin Air Force Base in Del Rio say they were exposed to mold and other toxins that made them sick. They're now suing private housing contractor Hunt Military Communities for damages and mental anguish.
Both bases are part of Air Education and Training Command, the primary pilot training and professional education command in the Air Force.
The suit, filed Oct. 29 in U.S. District Court for the Western District of Texas, alleges that Hunt knowingly leased families' homes that were uninhabitable — and wouldn't perform reasonable repairs.
"Mold pervades and grows in the houses, asbestos and lead-based paint fill the air, floors detach from walls, plumbing is disconnected for years, depositing human waste under the houses, electrical lines break, roofs leak, and H-VAC systems pump cold air into attics as opposed to the houses," their complaint read.
It added that Hunt mishandled maintenance requests and "would misdiagnose the issue, utilize substandard service providers to allegedly remediate the problems and mislead its tenants about the remediation actions allegedly undertaken."
Several of the plaintiffs reported respiratory symptoms, headaches and other issues that required medical attention.
Mold, Leaking Toilets, HVAC Problems, Cockroaches
In July 2016, Capt. Michael Daniels, his wife Barbara and their two sons moved to Hunt-managed, on-base housing at JBSA-Randolph. Not long after, a broken water heater led to the discovery of standing water in a crawlspace beneath the home.
They contend that mold "began to appear within the first couple of months and, after a year and a half, had essentially pervaded the entire house. And while mold grew on the walls and windows and covered the bathrooms, Capt. Daniels also discovered mold growing on the rim of his son's toothpaste after the child forgot to put the cap back on."
According to the complaint, members of the Daniels family began to develop respiratory problems. Daniels had to have sinus surgery, and his youngest son developed asthma which flared every two to three months.
2nd Lt. Lance Konzen and Megan Konzen moved to a Hunt-managed house at Laughlin in July 2018. In the eight months they spent at the property, they say they battled a mold infestation and faulty HVAC system.
Within a week of their move, Megan reportedly developed severe headaches and coughing fits and traveled several hours to San Antonio's Brooke Army Medical Center for testing.
Hunt Military Communities later sent a maintenance worker to investigate the HVAC unit.
"An examination of the HVAC unit outside the home surprised even the maintenance worker when he discovered that the unit was in its original packaging, meaning it had never been serviced," the complaint reads. "When the unit was opened, Lt. Konzen observed billows of mold."
Attorneys from Houston and San Antonio are representing the families. Hunt Military Communities could not be reached for comment in time for publication of this story.
Issues with privatized housing are not new for the military. Earlier this year, the Military Family Advisory Network surveyed nearly 17,000 people about their on-base living conditions.
According to the organization's findings, more than half had a "negative or very negative" experience, with some "living in dangerous situations with reports of the existence of black mold, lead paint, faulty wiring, poor water quality, pesticides and a wide variety of vermin, insects, and other animals (e.g., bats, skunks, and squirrels) in their homes."
In January, the Senate Armed Services Committee questioned the Department of Defense and private contractors about complaints they'd received from military families and pledged greater oversight.
Some 700,000 service members, spouses and children live in homes operated by private companies on bases around the country.
Carson Frame can be reached at Carson@TPR.org and on Twitter at @carson_frame.