Manufacturing Graduates Get First Look At Job Market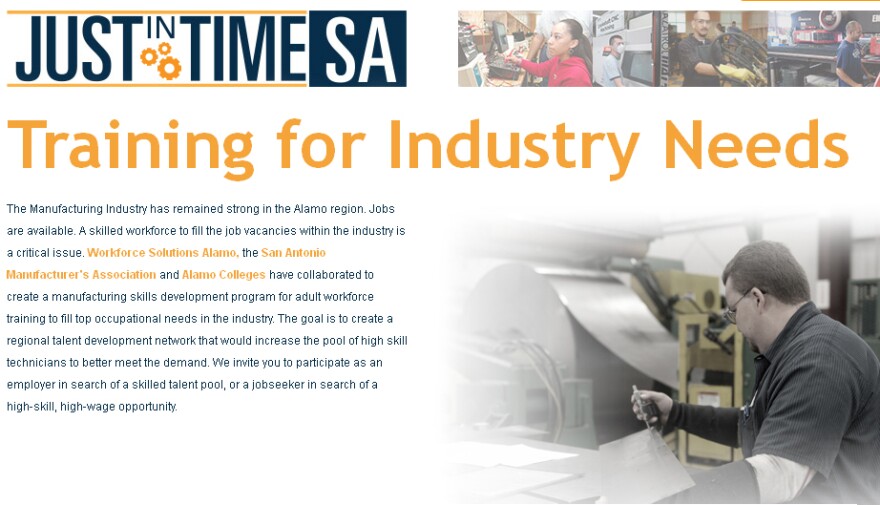 The Just in Time manufacturing program is now starting to graduate students, and a job fair on Friday gave graduates the chance to get job leads.
The school is the first of its kind and launched last October to jump start manufacturing careers with learning intensive 90-day training classes to get candidates quickly into the workforce.
CNN Money reported the number of job openings for skilled factory workers has gone up by 38 percent since 2005, but John Dewey, a San Antonio Manufacturers Association board member, said the city had a problem filling vacancies.
"It's a problem that we've had that's holding back the industry growth, economic development, even business opportunities," Dewey said.
He said Toyota has never been able to fill all its jobs because the workforce wasn't there.
Just in Time will help fill those positions that are leaders say are always in demand and sustainable.
Mary Beth Huber from VisionWorks explained to applicants that her company will be looking for about 100 employees for its Schertz factory and a new facility to be built near SeaWorld.
Huber said VisionWorks is looking for entry level employees to supervisors and fairs like this provide a direct track to the people they need.
"They come in, they know what they're getting into, they know the industry, they might not have a lot of experience, but they're here five days a week, wanting to learn and that's the best thing we can ask for is people who are getting into this industry because it intrigues them and this is something they want to make a career out of."
Another employment fair will be held Thursday, April 25 from 10 a.m. to 2 p.m. at the Alamo Colleges Worforce Center of Excellence, located at 203 Norton Street.