Music, Art And More Music: Your Weekend's Here
Fiesta Noche Del Rio cast photo from 2018.
Al Rendon
San Antonio Symphony's "Pirates of the Caribbean"
San Antonio Symphony
Music, art and even more music — the weekend's here.
First off, head downtown for a music and dance event that Mike De La Garza says has been popular for more than 60 years at the historic Arneson Theater: Fiesta Noche Del Rio.
"You will hear music and experience dance and costumery from various parts of the world, including Mexico, Argentina, Spain and Texas," De La Garza said.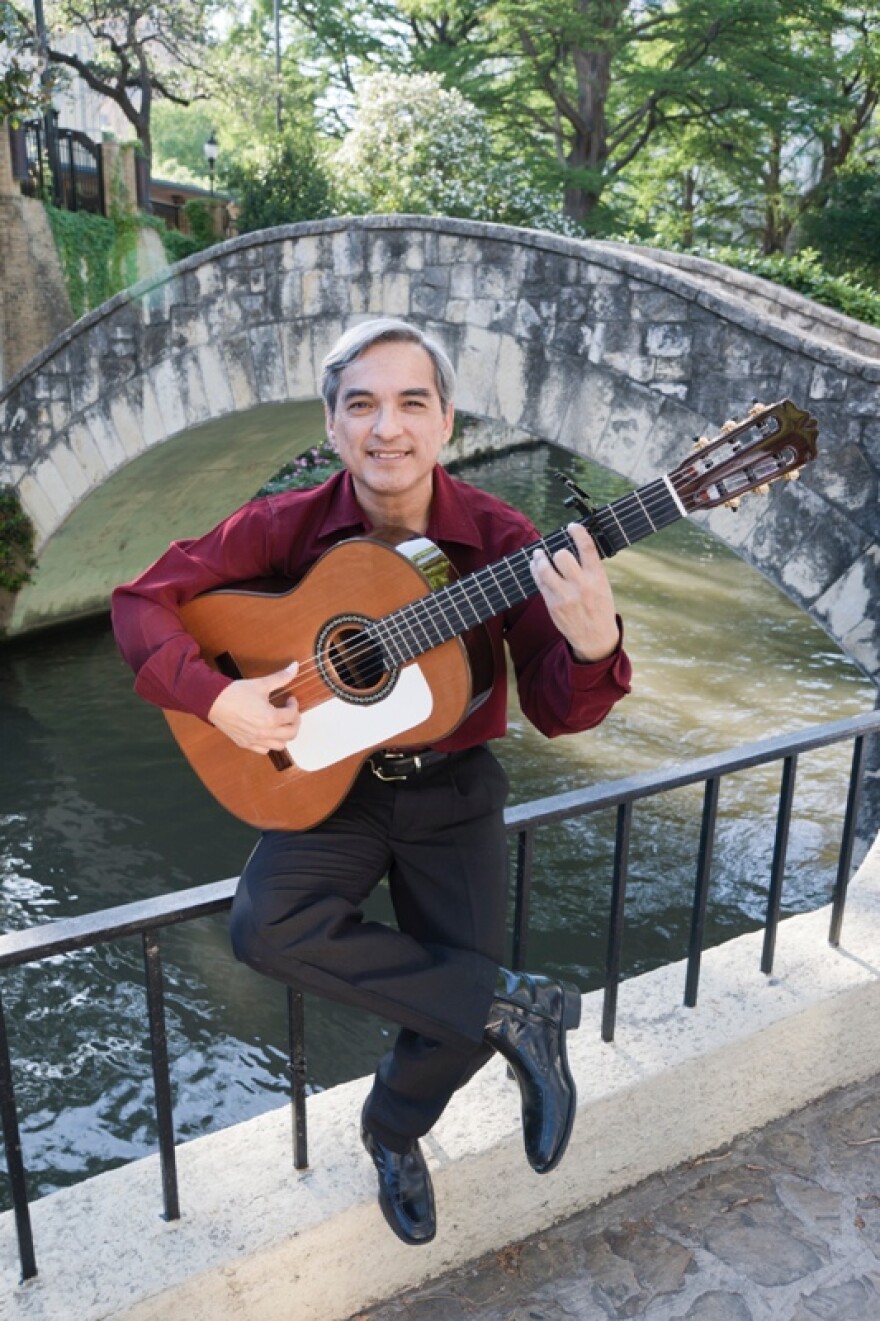 As always with the Arneson, the stage is on the other side of the river, creating unanticipated fun for barge-bound tourists.
"As our performers are performing, the river barges are passing by," he said with a laugh.
IF YOU GO What: Fiesta Noche Del Rio Where: Arneson Theater When: 8:30 p.m. Friday and Saturday 'til August 11 Cost:  $20 adults, $15 Seniors, $8 children
Then, on Saturday, hit Interstate-10 west to Boerne for the art show with the funny name.
"We call it the Art Waddle because we live on the creek, and we have ducks," said Mary Morton, event organizer.The art is arranged throughout her neighborhood called the Flats.
"The art is in my neighbors' yards. And we have 16 yards this year," she said. "We have different kinds of art, from oil to water color to pastel, jewelry, pottery, and we have glass."
Some houses feature live music, some serve snacks and they all have art.
IF YOU GO What: Art Waddle Where: San Antonio avenue by Cibolo Creek downtown When: 10 a.m.-3 p.m. Saturday Cost: Free
On Friday and Saturday nights, the San Antonio Symphony's Dale Dorlin said you should hit the high seas with a performance of "Pirates of the Caribbean: Curse of the Black Pearl."
Dorlin said the the symphony will score the film live at the Majestic Theater.
"It's powerful. The orchestra's live, and you have the musicians really feeling the emotion and feeding the emotion to the audience," he said.
IF YOU GO What: San Antonio's Symphony's "Pirates of the Caribbean" Where: Majestic Theater When: 7:30 p.m. Friday and Saturday Cost:  $25-$62
Jack Morgan can be reached at jack@tpr.org